State Park Correctional Center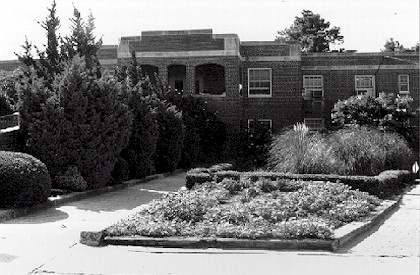 P.O. Box 98
State Park, SC 29147
(803) 935-7243
Located on Parklane Rd. near I-277

Warden: Pris M. Phillips
Opened: 1983
Security: Level 1-B (Females)
Design Capacity: 370
Staff: 73 Uniformed, 34 Non-Uniformed
Overview: State Park is a multi-functional facility housing minimum security women offenders. It has the Agency's only Work Program for women, an Addictions Treatment Unit, and a Pre-Release program.
Work Program: Inmate labor crews are provided for several other State agencies, counties and local municipalities. In addition, there is a labor crew which picks up litter and refuse from nearby interstate highways. Those inmates not eligible for the labor crew or work program have full-time jobs within the institution.
Education: A Literacy Program for Grades 0-6, a Pre-GED class for Grades 6-9 and a GED class for Grades 9 and above. Night classes accommodate the increasing number of students who work during normal school hours.
Addictions Treatment Unit: 36 beds are assigned to females enrolled in a 6-month drug addiction program.
Other Services: Physical and Mental Health Care, Religious, Volunteer, Alcoholics Anonymous and Narcotics Anonymous.
Accredited: Yes.